The Birkman Method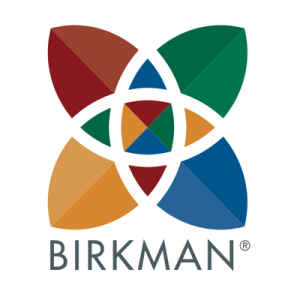 The Birkman Method is a scientifically developed, multi-dimensional assessment tool that identifies a person's passion, behaviours, motivation and interests.  It integrates behavioural, motivational and occupational data together to predict behavior and work satisfaction across situations. The Birkman Method is the personality assessment for improving people skills and aligning roles and relationships for maximum productivity and success.
Allowing Individuals to Find Out Not Only WHO They Are, But WHY
Growth stems from developing the unique competencies, technical knowledge, and people skills that are found within teams and businesses alike. The Birkman Method develops and enhances the human capital within organizations and helps individuals realize their inner potential.  Building better insights into human capital is the driving force behind creative solutions, trusting relationships, effective processes, and action-oriented goals. The Birkman Method helps unveil these hidden qualities within leaders, employees, students, and teams. The Birkman Method reaches further into personality than other assessments, allowing for individuals to truly understand not only who they are, but why.
The Only Assessment That Measures an Individual's Underlying Needs
The Birkman Method is the only assessment that measures an individual's underlying Needs, which, when fulfilled, provide the comfort and motivation for them to be productive and satisfied in their careers and lives. Needs are what you crave from your environment and the people around you. Needs vary widely between people, and they are not observed simply from behavior.  By understanding one's own Needs, individuals are better able to recharge, stay motivated, and avoid Stress Behavior.  By understanding an employee's Needs, a manager is able to provide the support to improve morale, productivity, and communication.
The Birkman Method is distinct because it taps into what an individual believes about "most people" around them, providing a unique glimpse into one's perception of both self and others.  Social context of a person's behavior promotes better self-management and awareness of their own extremes relative to social norms.  By seeing the ways others perceive the world, an individual can better respect and empathize with their colleagues.
The Birkman Method combines behavioral and occupational data in one assessment.
There are many factors that affect a person's career performance and satisfaction. Just looking at motivations doesn't give the full picture.  Through one questionnaire, Birkman can generate more than 40 reports for specific applications and solutions tailored to individual needs.